What is a Digital Marketing Specialist?
If you are interested in marketing — specifically online marketing — you may want to consider a career as a digital marketing specialist!
The traditional way of advertising is no longer as effective as it used to be. Companies now need to provide meaningful content to consumers and allow themselves to be found quickly and easily online.
A digital marketing specialist works alongside a company's marketing team to identify a target market, create a brand image, and create and maintain a marketing campaign for the internet and for digital technologies.
What does a Digital Marketing Specialist do?
Marketing specialists can choose to specialize in certain areas, such as search engine optimization (SEO), paid search (PPC), display media, social media and shopping feeds. Additionally, they can have a more general digital marketing expertise and can still be referred to as a digital marketing specialist.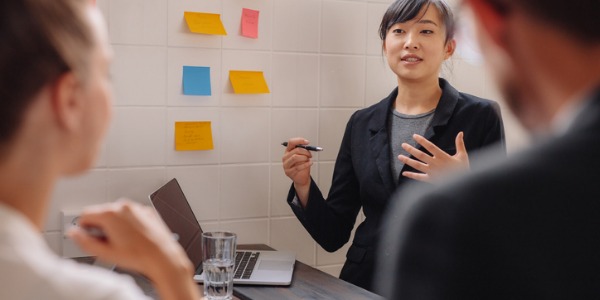 The digital marketing specialist role has similar objectives and goals as a marketing professional – to increase brand awareness, promote company products or services and to drive prospects to conversions. Unlike using the more traditional marketing channels, digital marketers effectively communicate through appropriate technology platforms.
Digital marketing specialists work to initiate effective marketing campaigns online, and to translate business goals into successful marketing campaigns. They are adept at evaluating the needs of the consumer market, and will understand how and where to acquire knowledge about consumer trends and demands.
Digital marketing specialists are responsible for developing the strategy used in marketing a company's product online. This is done by putting together various online promotions and e-mailing campaigns to get their company's message out, and also by performing consumer research to discover other ways of reaching customers by way of the Internet.
List of key skills needed to be a digital marketing specialist:
Knowing the basics of marketing
Knowing how to plan and having the ability to manage time
Having creative and good presentation skills
Knowledge in key areas of marketing (SEO, social media, content marketing, email marketing, PPC and SEM)
Know how to plan, create and implement a marketing strategy
Understand the key measurement tools available
Developing social presence and advocating brands effectively
Stay current in marketing trends and news e.g. Google updates and changes in algorithms
It's important for an individual working in the digital world to have a basic understanding of coding. Digital marketing specialists typically work with web developers and web designers, and having a basic knowledge HTML and a couple of programming languages (CSS, Ruby, JavaScript, PHP etc) is very helpful.
What is the workplace of a Digital Marketing Specialist like?
Digital marketing specialists can choose to work for an agency, with an in-house team, or start their own firm. These individuals can work as digital sales executives, Internet marketing specialists, search engine optimization (SEO) marketing specialists or digital marketing directors, among other options.
Digital Marketing Specialists are also known as:
Digital Market Research Specialist
Digital Communications Specialist
Internet Marketing Specialist
What does a digital marketing specialist do?