What is Search Engine Optimization (SEO)?
Key SEO fundamentals that still hold strong, despite the evolving digital landscape:
Keyword Research: At the heart of SEO is understanding what your potential customers or audience are searching for. The best way to gain this insight is through keyword research, which involves identifying popular words and phrases people enter into search engines. This research helps guide content strategy and ensures that your website and its content meet the needs of users and search engines alike.

Quality Content: Relevant, informative, and engaging content has always been vital to SEO. Search engines reward sites with high-quality content, and users are more likely to spend more time on your site if they find the content helpful or enjoyable. Content should be original, well-written, and updated regularly.

Meta Descriptions and Title Tags: Title tags and meta descriptions are a type of HTML tags that provide information about a webpage to search engines and website visitors. They help search engines understand what your content is about, and they can also increase the click-through rate from the search engine results page.

Site Structure and Navigation: A well-organized website allows search engines to crawl and index your site efficiently. This also improves user experience, making it easier for visitors to find the information they're looking for and understand what your site is about.

Mobile-Friendly Design: With the increase in mobile usage, having a mobile-friendly design is critical. Google has moved to mobile-first indexing, which means it primarily uses the mobile version of a site's content for indexing and ranking.

Page Speed: Page speed has been a ranking factor for a while, and it's even more critical now with the emphasis on mobile. A faster site provides a better user experience and leads to higher engagement and conversions.

Backlinks: Backlinks, or links from other websites to your site, have been and continue to be a significant ranking factor. They act as "votes of confidence" for your site and can significantly improve your visibility in search results. The focus should be on earning high-quality backlinks from authoritative websites in your industry.

Technical SEO: Technical SEO refers to optimizing your website for the crawling and indexing phase, ensuring search engines can understand your site. It involves site speed, XML sitemaps, structured data, canonical tags, 404 pages, etc.

Local SEO: Local SEO is crucial for businesses that have a physical location or serve a specific geographic area. It involves optimizing your website to attract traffic from local searches, including strategies like claiming directory listings, creating location-specific pages for your site, and creating local content.

Security: With the increasing risks of cyber attacks, having a secure site (HTTPS vs. HTTP) is essential. Google has confirmed that it gives a ranking boost to secure sites, which is critical for SEO.
Remember that SEO is a long-term strategy, and the best practices evolve as search algorithms update. Staying up to date and adapting to these changes is crucial for maintaining a successful SEO strategy.
SEO stands for Search Engine Optimization. It relates to improving a website's visibility on a search engine's organic/natural/unpaid search results. The top search engines, Yahoo, Bing, and Google have search results. This is where pages are ranked in order of what that search engine finds relevant to what users are searching for.
Why Does My Site Need SEO?
SEO, or Search Engine Optimization, is an essential element of maintaining a successful website for several reasons:
Visibility and Ranking: The main aim of SEO is to improve your website's visibility in search engines like Google, Bing, and Yahoo. When your site is optimized for relevant keywords, it ranks higher in search engine results pages (SERPs). This increases the chances of people finding your site when they search for products or services like yours.

Increased Traffic: With improved rankings and visibility, more people can find your website easily, leading to increased traffic. SEO also incorporates strategies like local SEO, which makes your website more visible to people in your immediate area, or niche SEO, which targets a specific demographic.

User Experience: SEO includes creating a website that is easy to navigate, has high-quality, relevant content, and loads quickly. These aspects improve the user experience, leading to higher time on-site, lower bounce rates, and increased conversion rates.

Credibility and Trust: Websites that rank higher in search results are often seen as more credible and trustworthy by users. SEO can help to build your brand's reputation and authority in your industry.

Cost-effectiveness: Compared to paid advertising, SEO is a cost-effective strategy. While paid advertising brings in traffic while the ad runs, SEO continues to attract visitors over the long term.

Staying Competitive: Given that most businesses are implementing SEO, neglecting it can put your site at a disadvantage. You need SEO to compete effectively and maintain or increase your visibility and ranking.

Understanding Your Audience: SEO tools can provide invaluable insights about your audience's behavior, including the terms they use to search, the time they are most active, their location, and more. You can leverage this data to refine your strategy and offer a more targeted, efficient service.

Future-Proofing: Search engines continually update their algorithms to provide better results. By committing to ongoing SEO work, you're ensuring your website will stay relevant and optimized for future search engine changes.
SEO is not just about search engines but also about good SEO practices improving a website's user experience and usability. While SEO involves significant work, from keyword research and on-page optimization to creating quality content and earning backlinks, its benefits are well worth the investment.
Keywords Matter
When a client searches for specific keywords or phrases, use "dog costumes" as an example; that engine only wants to bring relevant results to the user. That means finding websites that are actually about "dog costumes." To be sure that you and your customers are connecting, you must develop a keyword strategy that helps the search engines bring you and your customers together.
It sounds easy, but sometimes businesses get overwhelmed developing a website keyword strategy. They may believe that they do not need to do research for what keywords their customers are searching, or once they do start doing research just become overwhelmed with all of the information. Hiring a Search Engine Optimization company can take significant stress off the business owner, allowing them to get back to running their business instead of searching keywords and developing a strategy.
Title Tags and Page Titles
This is an example of where keyword research and having a keyword strategy would come into play. You need to understand what your client is searching for to outline what will be written on your site. These title tags are what show up first in your search engine query.
In our "Halloween Dog Costume" example, Google pulled up search results with Halloween, Dog, and Costume in them. The title tags that related were in BOLD.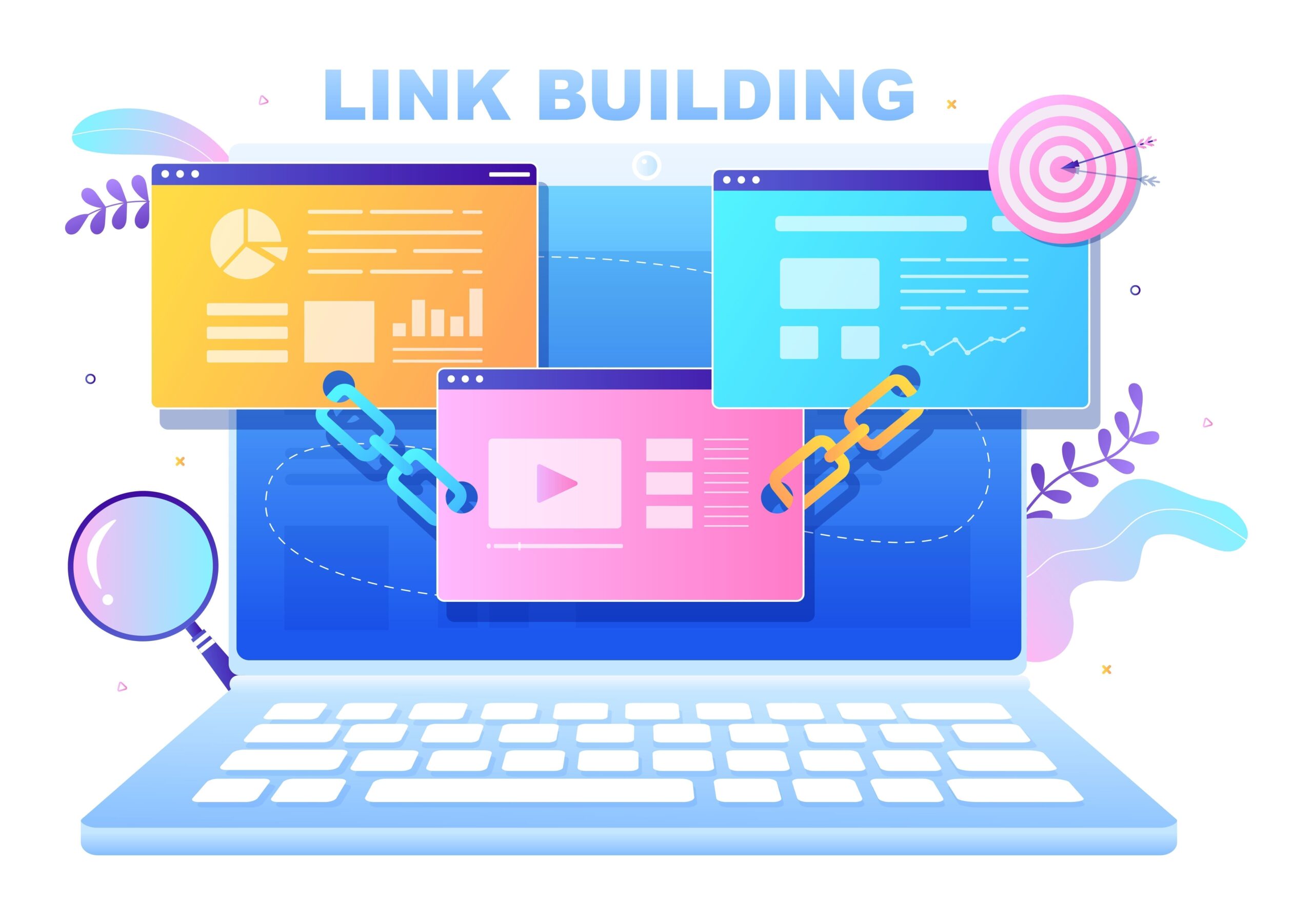 Links
Whether or not people connect to your website can influence your website's rank. Links from other websites to your site are called "inbound links." The higher the ranking of these websites and the more trusted they are to the search engines, the more value is added to your site.
Outgoing links are when you link to another site from your website. These outgoing links can also weigh your rank, so be careful about what areas you are linking.
At times, companies would PAY FOR LINKS on other websites to make it appear that their website was being shared. Now, search engines are figuring out that not all links are equal, and some aren't worth factoring into your rank level. Or worse, your site can LOSE ranking because of "bad links."
Just a few links from trustworthy sites are more critical to search engines than many wrong links.
Reputation
The search engines take all of your website's content and quality links and try to figure out if you have a good reputation.
Do you know what you are talking about?
Is your information fresh and up to date?
Do you update your site often?
Are your links from trusted sites?
Think of it this way: If you search for "Healthy Potato Chips" and find a result for HealthyPotatoChips.com, you might be prone to click through and spend some time on the site. After all, this is exactly what you searched for, and you are greeted with the information you desire. As it continues to happen, Google will notice this and rank that URL higher because it is becoming a trusted source for Healthy Potato Chips.
If you did the exact search and got a result for a website like Batmancheatcodes.com, you probably won't be clicking through. If you do, and you find cheat codes versus potato chips, you're going to click off quickly. This increases that site's bounce rate and tells Google, "Hey, Google. Batmancheatcodes.com is trying to rank for irrelevant keywords and is misleading your users. What will you do to rectify this situation?" We'll tell you that Google will rip that site right out of the search results for "Healthy Potato Chips," thereby improving the user experience on Google. You want to be a part of that excellent user experience.
Can I do my site's SEO on my own?
It is quite possible that you can run the SEO of your website on your own. The main drawback of running your website, writing relevant content, and doing social media alone is the time it takes. Wouldn't you instead be focusing on running your company?
Hiring a Search Engine Optimization company will ensure the correct and effective handling of –
Keyword research – Find keywords your customers use to find websites like yours.
Keyword assignment – Decide what keywords to use on your website in content and title tags.
Implementing keywords into relevant content – Sitting down and writing the site's webpages, blogs, and title tags.
Online Reputation Management – With the new keyword strategy in place, more people will likely start to find you. An SEO Company will help deal with the increased awareness and traffic.
This can be overwhelming when trying to do your Search Engine Optimization. Hiring SEO Inc. to handle all aspects of your SEO Services helps alleviate this stress and keep you focused on what you love to do. Leave the heavy lifting to us.
Contact SEO Inc. today to get started with a custom SEO campaign for your business. Our helpful SEO experts are standing by to assist you ASAP.
[contact-form-7 404 "Not Found"]
SEO stands for Search Engine Optimization. It relates to improving a website's visibility on a search engine's organic/natural/unpaid search results. The top search engines, Yahoo, Bing, and Google have search results. This is where pages are ranked in order of what that search engine finds relevant to what users are searching for.
What is Search Engine Optimization?